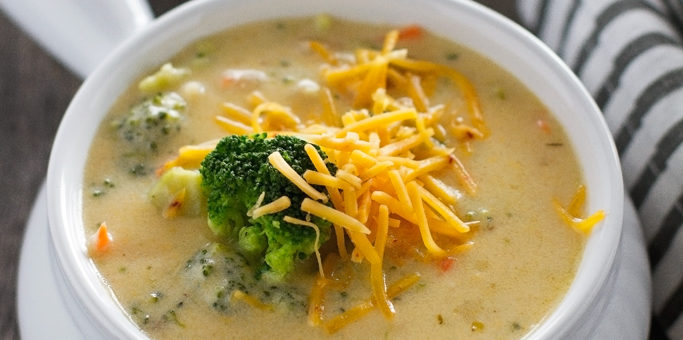 Winter is the season for soups. Warm up with this creamy broccoli and potato soup made with our farm-fresh cream-top milk.
Ingredients
4 Tablespoons butter
1 cup onion (chopped)
1/2 cup flour
4 cups chicken broth
4 cups Dan and Debbie's milk
2 cups fresh broccoli (cooked)
2 cups potatoes (peeled and diced)
1 1/2 cups shredded cheddar cheese
1 Tablespoon Worcestershire sauce
1 teaspoon salt
1/2 teaspoon pepper
Directions
Melt butter in large saucepan over medium heat. Add onion and cook until tender. Add flour and stir until blended. Gradually stir in broth. Heat until slightly thickened. Add milk, broccoli, and potatoes. Cook over low heat for 30 minutes or until broccoli and potatoes are tender. Stir in cheese and seasonings. Serve with fine cheese curd toppers sprinkled on top. Enjoy!
Posted by Josie Rozum
On January 14, 2018
0 Comments