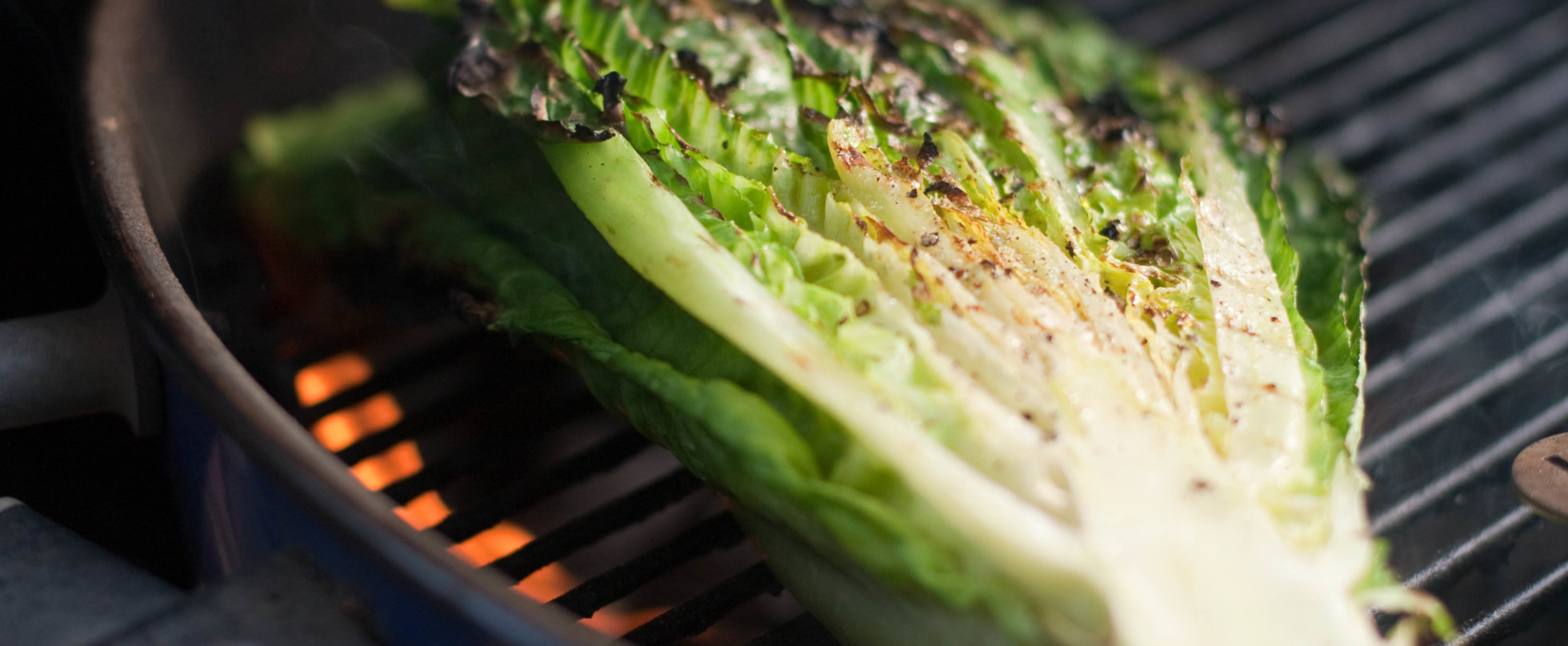 It is finally time to break out the grill, and this grilled salad gives you a great excuse to get outside! You can find locally sourced romaine lettuce, bacon, cheese curds, and olive oil at our creamery store to complete this recipe. Use your favorite flavor of curds, and opt for our fine cheese curd toppers for smaller pieces of cheese. As the fresh romaine leaves cook until charred and smokey, with cheese curds and bacon added on top, you have a smokey and satisfying salad made with Iowa ingredients.
Ingredients:
6 strips Pavelka's Point bacon
2 Tbsp. Pick Creek herb infused olive oil
2 Tbsp. balsamic vinegar
2 Tbsp. Worcestershire sauce
Rolling Hills fresh romaine lettuce
Kosher salt and black pepper, to taste
Directions:
Heat bacon in a 12″ skillet over medium heat, and cook turning once, until crisp and fat is rendered, about 10 minutes. Transfer bacon to a plate, reserving 2 tbsp. drippings, and let cool; crumble and set aside. Transfer reserved drippings to a bowl, and add oil, vinegar, and Worcestershire; whisk until smooth, and set dressing aside.
Build a medium-hot fire in a charcoal grill, or heat a gas grill to medium-high. (Alternatively, heat a cast-iron grill pan over medium-high heat.) Working in batches, if necessary, place romaine leaves on the grill and cook, turning once, until charred and slightly wilted.
Transfer lettuce to a serving platter, and season with salt and pepper; drizzle with dressing, and sprinkle with reserved bacon and cheese curds.
Recipe credit: saveur.com
Posted by Josie Rozum
On March 2, 2018
0 Comments