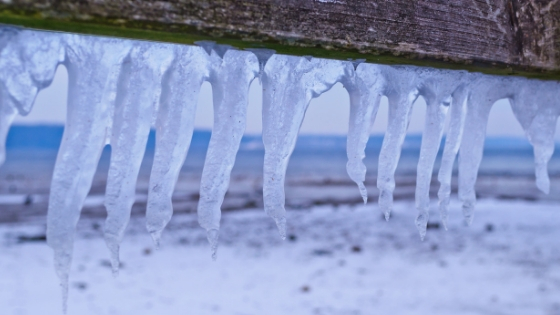 This week, the weather forecast shows an extreme cold-front bringing in "colder than arctic air" in the area which we farm. It will be the coldest weather we have seen in two decades. On the local news there's been talk of minus -25 degree temps; No, that's not including wind chill. For farmers across the Midwest, this means more than just adding an extra layer or two to walk out the door. We have a number of activities outside that we must take care to keep of. Here are a few things that we are doing to keep our farm up and running and animals as comfortable as possible during the brutal cold:
Keeping food accessible to our animals at all times. Nutrient needs increase in cold weather because animals are trying to maintain body temperature; having plenty of feed available to our cows from young to old is so incredibly important this time of year and in these weather conditions.
Keeping a close eye on our expecting mothers. If one of our cows is needing to calve during this weather, we make sure there is extra hay or straw in their pen. We also constantly go outside to check on those mothers. Should a cow have a calf in the next few days we will need to take  that calf and provide extra warmth an shelter.
Preventing waters from freezing. Hydration is crucial in our animals and their health during this extreme cold. Checking all of the water facilities we have on our farm several times per day is a must to ensure the waters don't freeze over.
As we go through the next few days we are thinking and praying for other farmers out there. Now more than ever we appreciate all of the dedication, hard work and perseverance that every farmer endures this time of year. 
Posted by Josie Rozum
On January 29, 2019
0 Comments