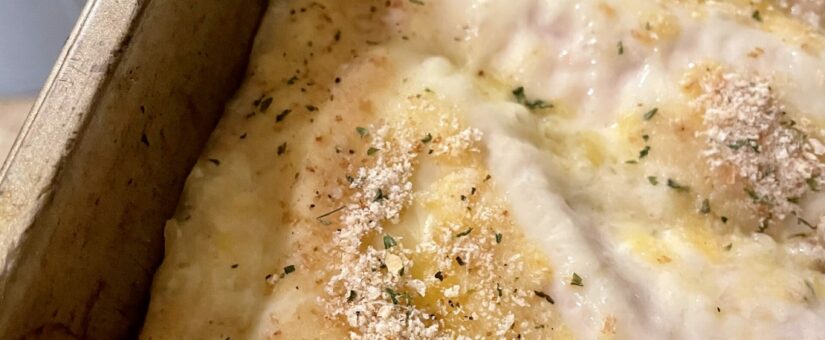 Havarti Chicken and Rice
As a kid, I always looked forward to the nights my great grandma made this Havarti Chicken and Rice for dinner. It was my favorite as a kid and still is to this day. 
Ingredients: 
2 lbs Chicken Breast Tenders
12 Slices Havarti Cheese
1 can Cream of Chicken Soup
1 cup Skim Milk
Minute Rice
Chicken Broth
1/4 cup Bread Crumbs
Salt and Pepper to Taste
Directions
Preheat the oven to 350° and spray your pan with pam.
At the bottom of the pan follow the Minute Rice directions for the rice to broth ratio and place at the bottom of the pan. Give a quick stir. (Most minute rice calls for water but I like to sub broth for flavor)
Lay the chicken breast tenders on top of the rice and sprinkle with salt and pepper.
Put the Havarti evenly over all the chicken.
Cobine your soup and Milk and pour over the chicken.
Sprinkle with bread crumbs.
Bake for 45 minutes to 1 hour and serve!
Posted by Dacey Johnson
On May 14, 2021
0 Comments