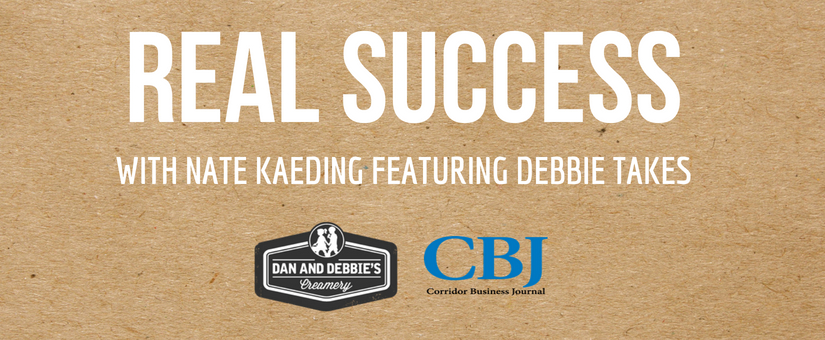 In the latest edition of the CBJ's new Q&A feature, former pro athlete and Corridor entrepreneur Nate Kaeding hangs with Debbie Takes, co-owner of Dan and Debbie's Creamery in Ely, to talk farming and family.
"It's always a challenge. Most­ly it's because everyone has their own opinion of how they want to run things or how things should go, but in the end, our goal is for it to be successful, so we give and take a lot," Ms. Takes says. "We always want to take input because we're learning all of this together at the same time."
Read the condensed interview here.
Posted by Josie Rozum
On June 14, 2018
0 Comments