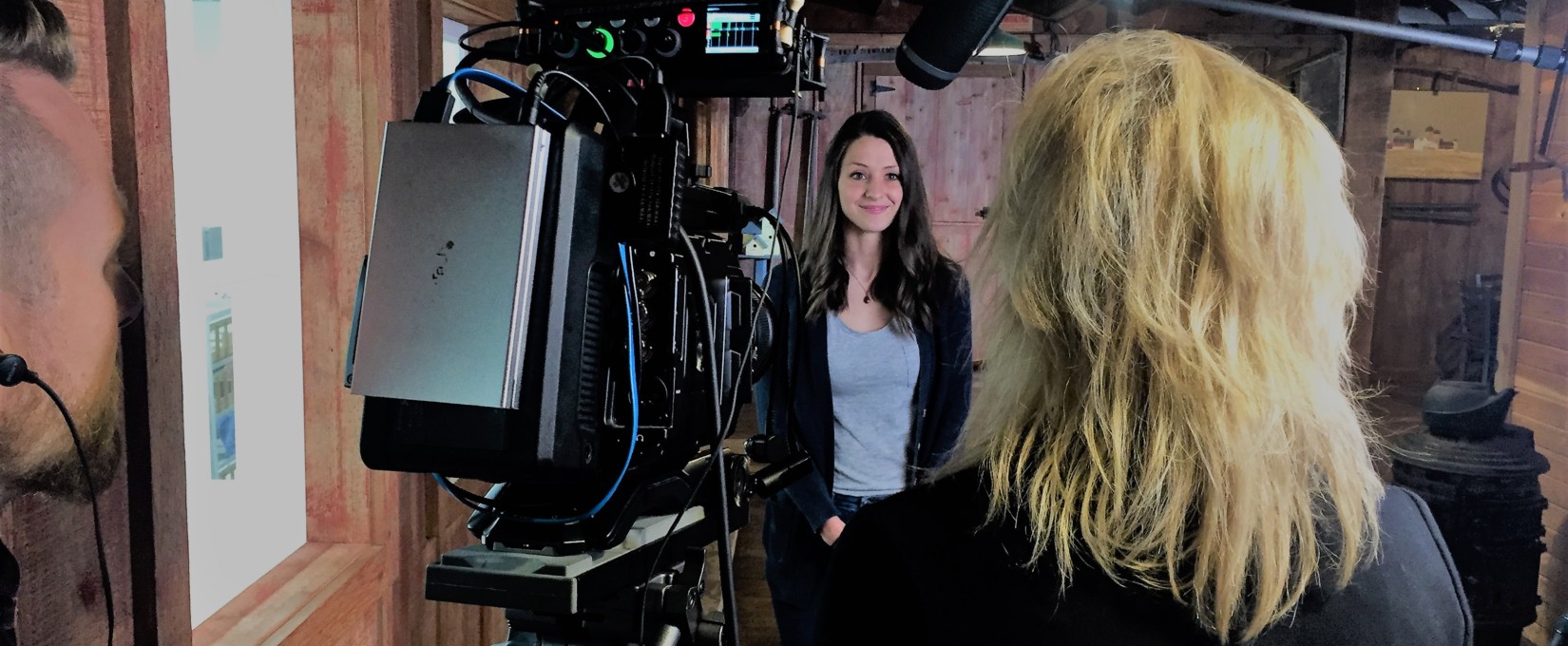 I'm Josie – Dan and Debbie's oldest daughter and number four of six children in our clan. I was just nine years old when my parents started milking cows and got to witness first hand all that goes in being a dairy farmer – the good, bad and ugly. I've also had the pleasure of watching our farm grow to add our creamery. In the two-and-a-half years of being open we've been able to celebrate so much at the creamery; new products, new partners, new employees, lot's of new things in just a short period of time.
The whole reason our family started the creamery was to be able to do more for our farm. After feeling a little more settled at the creamery this past year, we sat in a family "business" meeting earlier this year talking about our future. I guess you might call this a strategic planning meeting. We started talking about our farm — what our plans were, where we each thought things were going and the conversation quickly went to robotic milking systems. I remember this meeting like it was yesterday. This was quite possibly the quickest amount of time where, as a family, we arrive to a decision. And we were all on the exact same page. That is amazing. We all shared the same vision and knew that we wanted nothing more than for our farm to be home to a two-robot milking barn. We knew this what the step we needed to make to take our farm to the next level of sustainability and hopes for building a lasting dairy farm one that will live on for generations to come.
Thinking back at how we arrived to our decision there were two factors that made this decision easy for us, our cows and our family. 
Our cows are like family to us. Knowing that a robotic milking system will allow our herd to be happier and healthier through free cow traffic is exactly what we want. The cows decide themselves when to eat, drink, relax or be milked. This allows each cow to set her own natural routine that ultimately leads to stress-free cows and improved milk production.
The second and equally as important as our cows is improved quality of life for our family members. My parents have sacrificed so much over the last twenty years milking cows. They've given up family vacations, time off, sick days, weekend and holidays. Even when the wind chill is -50 degrees or the head index is 110 degrees they venture out to the milking parlor to milk the cows, everyday, twice a day. They did their absolute best to try to never miss a special event for us kids growing up, but when they did it was so they could continue to bring in a paycheck so all of us kids could continue to participate in extracurriculars. Incorporating a robotic milking system allows our family more flexibility, something that is completely foreign to us since having started milking cows. We won't have to leave family dinners to rush home to milk cows, we can open presents on Christmas morning when it makes sense for us not around when we have to go milk the cows. This will allow us to work more efficiently and lessen the physical rigors that come with dairy farming.
So with healthier happier cows and a better work-life-balance for our family we ultimately knew the path we wanted to take. The stars began to align because practically the very next day we came across an application for an award through Lely North America called The Way to Dairy Award. Lely is the leader in robotic milking technology in the United States and Canada.
The company announced the award earlier this year as a way to recognize the most progressive dairy operations who want to maximize each cow's potential, while changing the daily tasks on the dairy to be more sustainable, profitable and enjoyable. The grand prize winner was to be chosen by a panel of judges and will receive the choice of either a new Lely Astronaut A5 milking system or a recently re-launched Vector feeding system. 
So…. this past summer my brothers, husband and sister-in-law decided we wanted to apply for the Lely The Way To Dairy Award in hopes that we would be selected as the winner of the a brand new robotic milking system or a robotic feeding system. We knew it was a long shot as the award was open to all dairy farms in North America, but we submitted the essay and application and in mid-September when we were announced as one of the four finalists we were ecstatic. The process of narrowing four-down-to-one required Lely bringing a camera crew out to our farm and creamery for a video shoot and my brother Dustin doing an interview with a panel of judges. After months of waiting to see what the results were our family was named the winner of the award.
This award means everything to our family and is going to change our lives.
Posted by Josie Rozum
On December 21, 2018
0 Comments