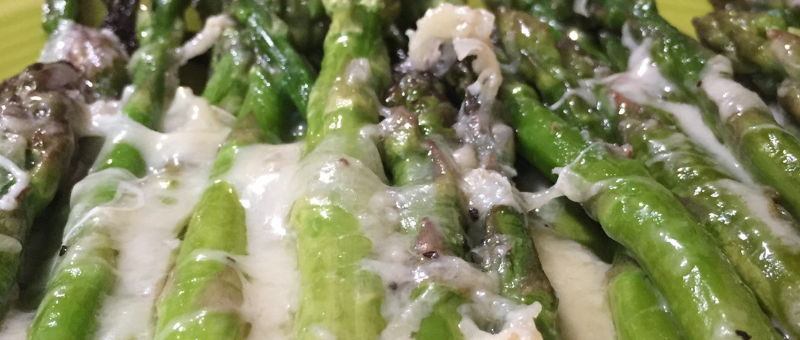 Ingredients
Instructions
Preheat oven to 425°F. Lightly grease a baking sheet with nonstick cooking oil spray.

Arrange asparagus on a baking sheet. Set aside.

In a small bowl mix together olive oil, garlic, salt, and pepper. Drizzle the oil mixture over the asparagus and toss to evenly coat.

Bake for 10-15 minutes until vibrant and just beginning to get tender.

Remove from oven and top with the shredded Dan and Debbie's Farmhouse Cheddar Cheese. Return to oven and broil (or grill) until the cheese melts and becomes golden (about 4-5 minutes).

Enjoy.
Posted by Josie Rozum
On May 22, 2019
0 Comments