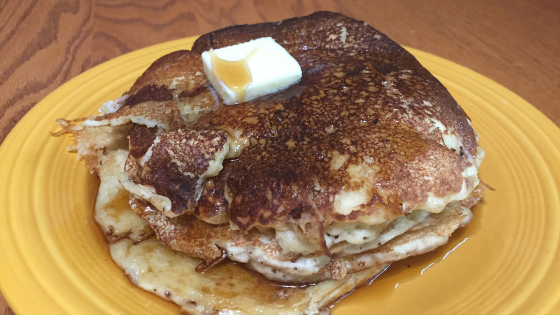 3 cups flour
3 tablespoons white sugar
3 teaspoons baking powder
1 1/2 teaspoon baking soda
3/4 teaspoon salt
3 cups buttermilk
1/2 cup Dan and Debbies Whole Milk
3 eggs
1/3 cup butter
Great River Maple Syrup
Sift together dry ingredients.
Combine wet ingredients in separate bowl.
Pour the wet mixture into the dry right before you intend to cook the pancakes.
Top with Great River Maple Syrup. Enjoy!
Posted by Elizabeth Uthoff
On August 16, 2019
0 Comments