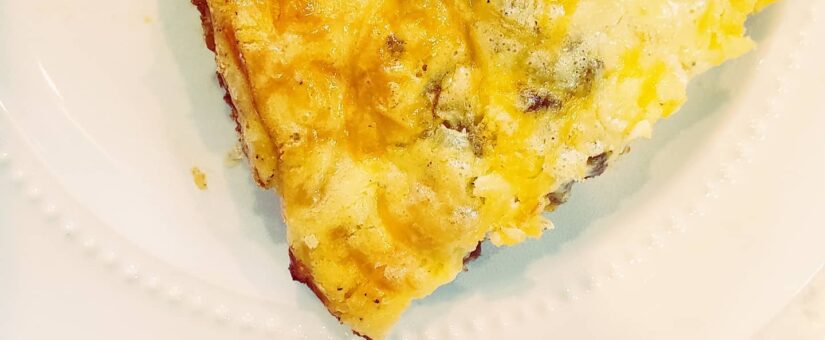 1 lb ground beef
3 tbsp taco seasoning or one packet taco seasoning
6 large eggs
1 cup whipping cream 

2 cloves garlic minced
1/2 tsp salt
1/4 tsp pepper
1 cup shredded cheddar (would be good with a jalapeno cheddar too)

Preheat oven to 350F and grease a glass or ceramic 9-inch pie pan. Brown ground beef in a large skillet over medium heat until no longer pink, about 7 minutes, breaking up clumps with the back of a wooden spoon.
Add taco seasoning and stir until combined, then reduce heat to medium low and cook a few minutes longer until sauce is thickened.
Spread beef in a prepared pie pan.
In a large bowl, combine eggs, cream, garlic, salt and pepper. Pour over beef.
Sprinkle with shredded cheese and bake 30 minutes, or until the center is set and cheese is browned.
Remove and let sit 5 minutes before slicing and serving.Top with sour cream, chopped tomatoes and chopped avocado.
Posted by Josie Rozum
On October 6, 2020
0 Comments