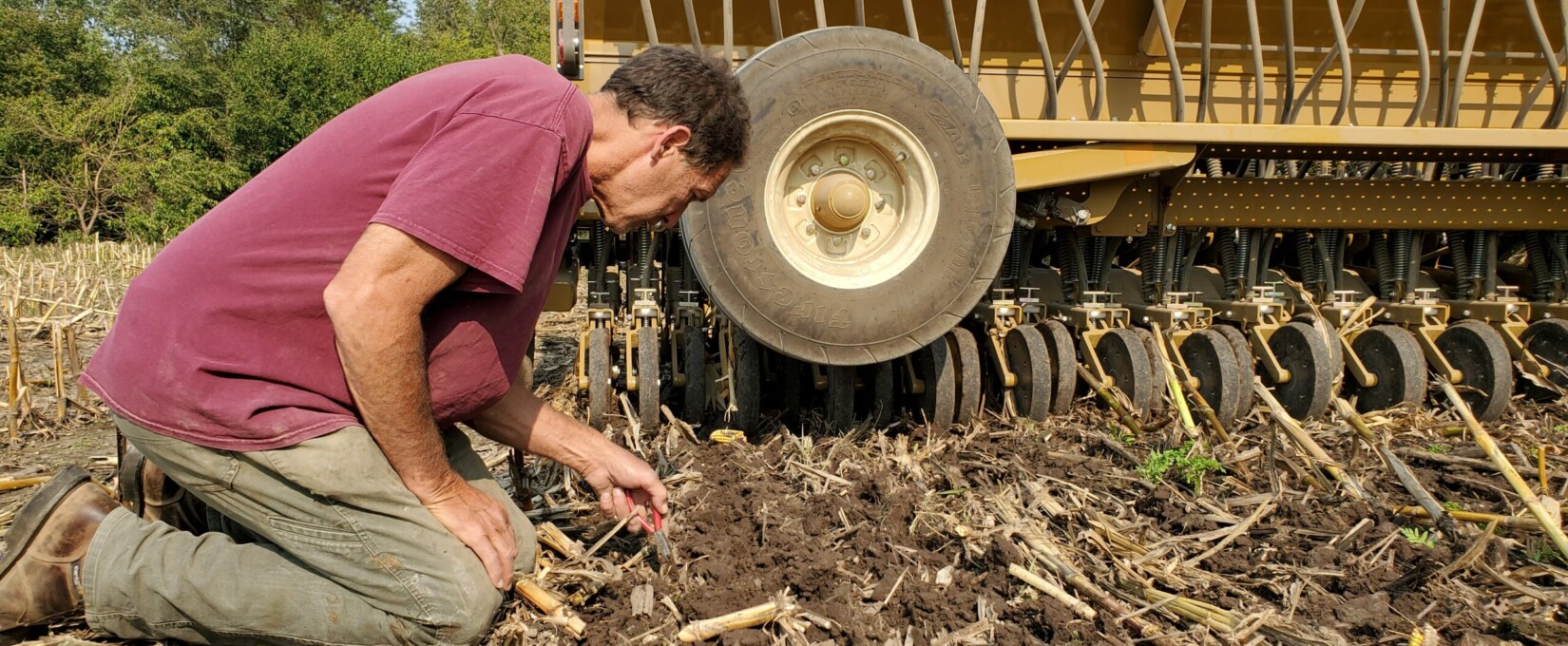 After we wrap up fall harvest, there is still work in the fields to be done. It's back in the bare fields to put in cover crops before winter.
One thing that my dad says often about farming is that he wants to leave his farm better than the way he found it. Cover crops are a long-term investment that improves soil health tremendously.
We utilize cover crops to slow erosion, improve soil health, enhance water availability as well as a variety of other long-term benefits to our  farm. Cover crops have been shown to increase the soil quality, soil matter and offer better yields.
The grain drill is filled with red clover and winter wheat and dad is hitting the fields, again. This is our first year using a grain drill which is a very complex piece of equipment that places the seed at a consistent and ideal depth in the soil.
We are still waiting to combine some corn and beans but after we wrap up that, we'll put in the cover crops on those fields and harvest season will be a wrap.
Posted by Tori Takes
On September 30, 2020
0 Comments