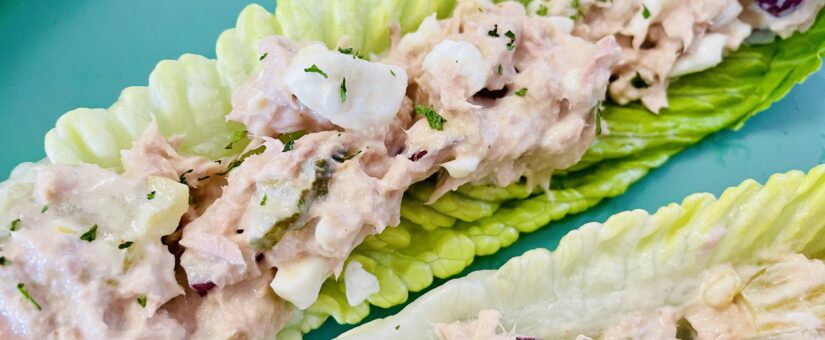 Tuna Lettuce Boats
When it comes to the work day I'm all go go GO – These tuna lettuce wraps are my go-to lunch during the week because they're simple, quick, and light.  
Ingredients
1 can Tuna
1 pinch Salt and Pepper
1 T Mayonaise
1 T Dijon Mustard
6 Dill Pickle Slices
1 T Diced Red Onion
Cheese Curds  Any flavor will do, I personally like to use the White Cheddar Toppers!
3 Pieces of Hearts of Romain Lettuce
Directions
Drain the can of tuna and dice the pickles and red onion
Combine tuna, salt, pepper, mayo, dijon mustard, pickles, red onion, cheese curds in a bowl and mix together.
Scoop the mixture into the Hearts of Romain and enjoy!
My favorite part of these boats is that they can be changed up ever so slightly depending on the desired flavors. While all of mine start with the above I sometimes add jalapenos or cayenne for extra spice, I'll add radishes for some added crunch, or sometimes I'll add a hard boiled egg if I have some on hand!
Posted by Dacey Johnson
On May 7, 2021
0 Comments