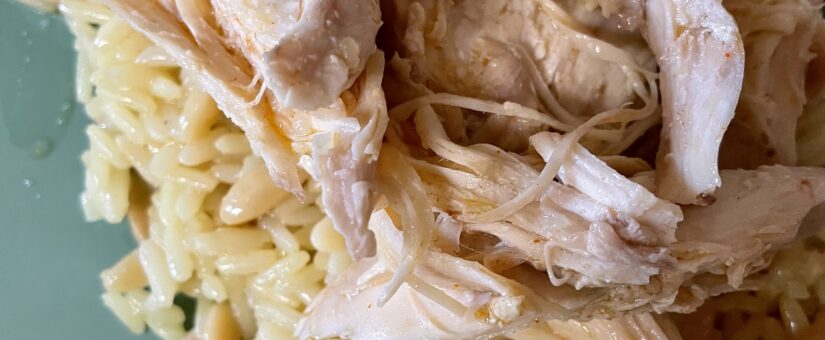 FALL OFF THE BONE WHOLE CHICKEN
Whole roasted chicken that's perfect as is, on salads, or wherever your week takes you! 
Ingredients
1 t Salt
1 T Cayenne Pepper
1/2 t Onion Powder
1 t Garlic Salt
1/4 t Black Pepper
2 T Dijon Mustard
1 cup Chicken Broth
Directions
Rinse whole frozen chicken and pat dry.
Rub the outside of the chicken with Mustard then season the outside with salt, pepper, garlic salt, onion powder, and cayenne.
Place chicken breast side up in your pressure cooker.
Add the chicken broth to the bottom of the pressure cooker.
Cook at high pressure for 60 minutes for a 4lb chicken and 70 for a 5 lb chicken. (Cooking time may vary based on the size of the pressure cooker and chicken)
Release the pressure for 15 minutes then carve.
The chicken falls perfectly off the bone and can be served whatever way you would like! I served this one with a rice and orzo blend and topped it with Lola's Hot Sauce and Maytag Blue Cheese.
Posted by Dacey Johnson
On April 30, 2021
0 Comments