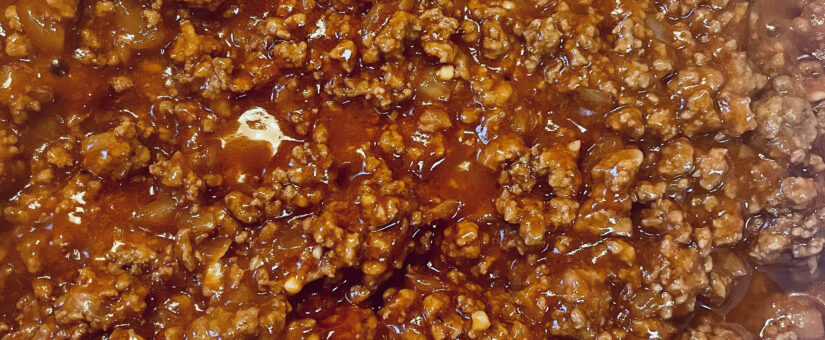 Gameday Sloppy Joes
There's nothing better than grabbing a group of friends or family and watching a game together! It's one of the things I enjoy most about the fall if I'm being honest. This recipe is one that's super easy to whip up and can be done the day of or the day before and is just as delicious either way. The thing I love most about this recipe is that it's one of those where you can half it, or double it to make sure you have just the right amount every time. I hope you enjoy it!
Ingredients:
1 Small Yellow Onion Chopped
2 Cloves Minced Garlic
1/2 T Chili Powder
3 T Worcestershire Sauce (divided)
2 T Brown Sugar
2 T Apple Cider Vinegar
2 t Yellow Mustard
2 t Salt
Dash of Black Pepper
1/8 t Garlic Powder
Butter for toasting the buns
Directions:
In a pan over med-high heat start browning your garlic, onions, and ground beef in the butter.
Once starting to brown add in your chili powder and 1 T of the Worcestershire Sauce.
Cook until the meat is cooked and there is no pink. Drain your meat (I skip this step because I like the added flavor)
In a separate bowl whisk together your ketchup, brown sugar, Worcestershire sauce, apple cider vinegar, yellow mustard, salt, pepper, and garlic powder.
Pour your sauce mixture over the meat and onions and stir until combined. Let simmer for 10-15 minutes.
If you're planning on enjoying these right away, just toast your buns in a little butter and ENJOY!
If you're making this the day before, allow it to cool and pop it into the fridge. I then transfer it into a crockpot, heat it back up, and ENJOY when ready!
Posted by Dacey Johnson
On September 10, 2021
0 Comments