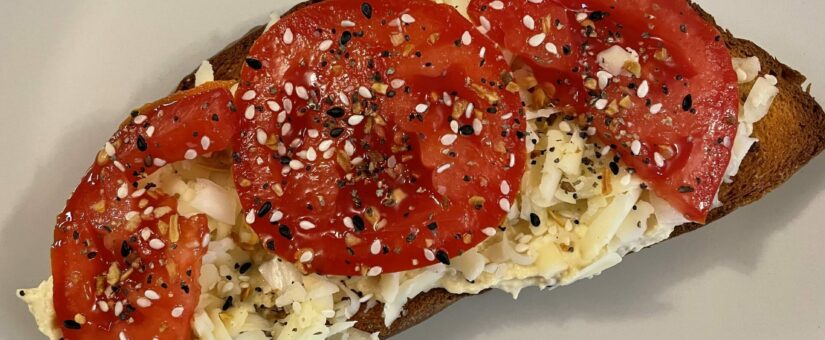 Garden Hummus Toast
I'm a sucker for toast. Toast and butter, toast and peanut butter, toast and jam, but my favorite is toast and hummus! I like to think of it as the spunky cousin of avocado toast, it's the perfect balance of savory while still being healthy. There's no right or wrong way to "dress" up your toast, but here is one quick and easy way I like to enjoy it!
Ingredients:
Directions:
Toast your bread to your desired level of toastyness (I use the oven to toast mine and put a sprinkle of garlic salt on the top side of the bread)
Layer a dollop of hummus, your shredded garden cheddar, onions, and then your tomatoes on the toast.
Sprinkle with garlic salt, pepper, and Everything But the Bagel Seasoning to taste. ENJOY!
Posted by Dacey Johnson
On September 3, 2021
0 Comments