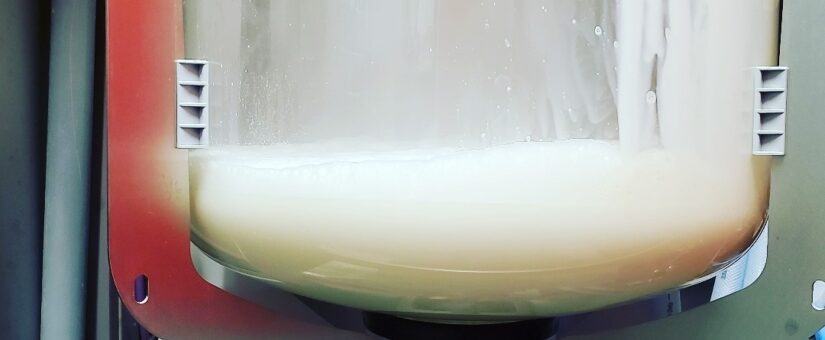 On this day, one year ago, we were milking our cows for the last time in our swing-sixteen milking parlor. Our Family had spent endless hours in that parlor milking the cows every morning and night. When we started milking cows I was just a few years into elementary school. But that milking parlor was where our family truly planted our dairy farming roots.
Although many of you know this, some of you reading might not. My parents are Dan and Debbie Takes. They are first-generation dairy farmers. Our family farm wasn't passed down by a previous generation. My parents had this crazy dream to start their own farm, found some land that wasn't great, but would give them the space to start and they made it work. My dad used to joke that the only thing our new farm could grow was sandburs.
My parents have never had this fancy approach to farming. They really didn't ever want or need all the bells and whistles; they just wanted to farm in a way that was going to allow them to care for their animals and their land in the best way possible while providing a good life for us kids growing up. Even as my brothers and I have come back to work on the farm we work hard to build off of the foundation built throughout the years.
Today, our farm has two Lely Robotic Astronaut A5 Milkers, three Robotic Manure Collectors, and a Vector Robotic Feeding System. I'm pleased to say that after O-N-E YEAR (someone pinch us) of being in the new robotic milking barn things are going great! It's had its challenges and ups and downs like everything else in life, but we are so happy with our decision.
Truthfully though, it was a big fear of ours that the robots would mess with our foundation of farming and could alter our dairy farming roots but we knew we needed a change on our farm. The idea of robots scared us for a little while. It felt cold, rigid, and 'robotic'. It didn't feel like the hands-on, heavily involved, nurturing style of milking and farming we were used to. But the last year has put that fear to bed.
The robotics that we've chosen to implement in our barn have been just the opposite.
This innovation has allowed us to look at what we do, how we do it, and why we do it much more closely. So many hours of our day were spent physically milking the cows that the "extra" stuff didn't always get done as thoroughly as we would have liked. Now, the cows are milked around the clock at their leisure; and the time that we used to spend milking in the parlor can be reallocated to focus on animal nutrition, fresh cow care, crop production, soil health, and then extra attention can be given to the cows that need it right when they need it.
And on the other side of things, it's given our family a better quality of life not having to be so strictly tied to the farm at set times each and every day.
The best part about celebrating ONE year of being in the robots today is that it's only going to get better from here. The last year has been one for learning a lot of new things; ironing out a lot of wrinkles; training cows; adapting schedules; trial and error, but with each day comes a level of ease that we are really grateful to have!
Dan & Debbie milking for the last time in the Swing Sixteen Milking Parlor the morning we made the transition into the new barn!
The girls patiently waiting for their turn to get milked – when they want to get milked.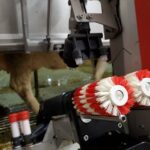 Brushes on the robotic milker help ensure the udders stay clean and healthy between every milking.
Our Vector Feed System getting loaded up with fresh food to distribute to the girls.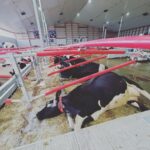 You can't work all day, sometimes you need to lay down and take a nap on your new mattresses!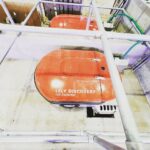 Three manure collectors are always ready to drive around and keep our barn clean.
Posted by Dacey Johnson
On November 9, 2021
0 Comments