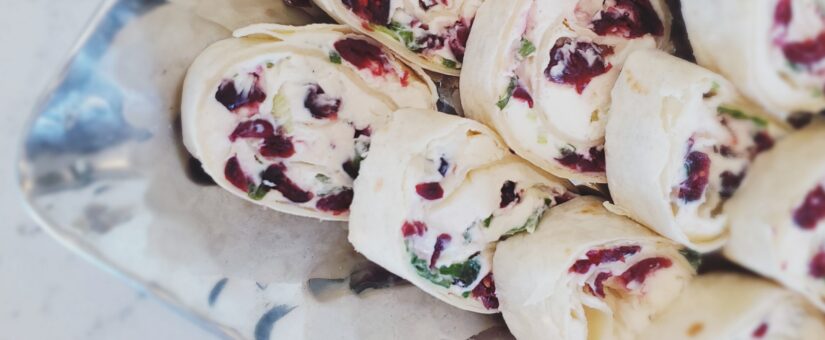 Cranberry + Cheddar Pinwheels
Colorful, delicious, easy peasy!
Ingredients:
8 oz Cream Cheese
1/2 cup Dried Cranberries
2-3 Green Onions
4 Flour Tortillas
Directions:
Soften up the cream cheese to create a more spreadable texture.
Combine cream cheese with a couple of teaspoons of milk. Then you can add in the other ingredients to create the filling- dried cranberries, cheddar cheese, and chopped green onions.

Spread the filling onto the four large flour tortillas, then roll tortillas up tightly and wrap with plastic wrap.

Pace into the refrigerator to chill for at least one hour. (The more firm they become, the easier they will be to slice.)

Slice, serve, and ENJOY!
Posted by Dacey Johnson
On December 30, 2021
0 Comments