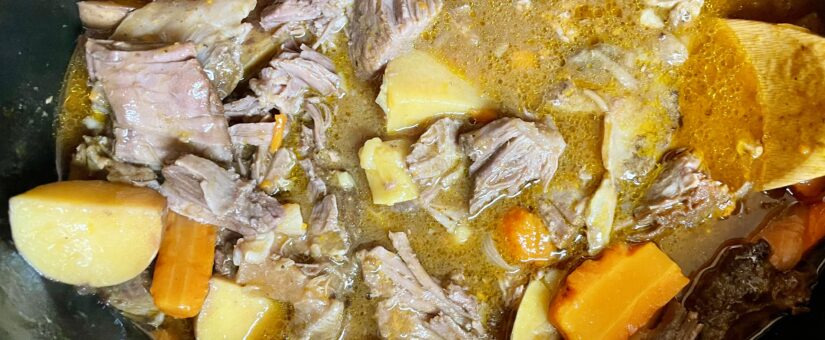 Slow Cooker Chuck Roast
Winter calls for roasts. Lots and lots of roasts. They're warm, they're quick, and they're easy!
Ingredients:
1 Bunch of Carrots Peeled and Cut
1 Yellow Onion Quartered
2 Cans of Golden Mushroom Soup
2 Cups Beef Broth
1 package of Lipton Onion Soup Mix
Salt & Pepper
Splash of Red Wine
Cornstarch
Directions:
Salt your roast on all sides and then in a large Cast Iron Skillet heat olive oil and sear the Roast for about 2 minutes on each side or until you get a crust.
In a large bowl add the onion soup mix, golden mushroom soup, beef broth, splash of wine, and stir until combined.
In your crock pot add in a splash of your sauce, your roast, potatoes, carrots, and salt & pepper. Cover with the rest of the sauce mix and coat everything as best you can.
Cook on low for 8 hours or until meat is cooked to your desired doneness.
Remove the roast and cut it into chunks.
Remove 2 cups of the liquid from the crockpot and make a gravy following the instructions on the cornstarch container.
Add the meat and the gravy back into your crockpot, stir and serve with butter and rolls. ENJOY!
Posted by Dacey Johnson
On December 17, 2021
0 Comments