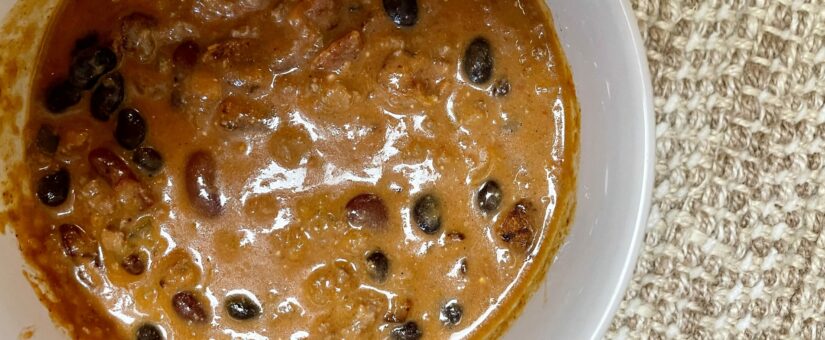 Cheesy Chili
Warming up with chili is my favorite way to pass the time in the winter! I'm a sucker for a big pot of chili to get me through the week.
Ingredients:
1 Diced Yellow Onion
3 Cloves Minced Garlic
2 Jalapeno's 1 Diced, 1 whole
Salt & Pepper
32-64oz of Tomato Juice (I like mine with more juice, but others enjoy theirs thicker)
2 cans of Chili Beans
2 cans of Drained Black Beans or equivalent in Black Turtle Beans
2T Ames Chili Champ Seasoning Divided (available in-store)
1T Chili Powder
2t Cumin
1t Garlic Salt
1t Cayenne Pepper
1t Paprika
Sour Cream or Greek Yogurt for serving
Directions:
In a large pan, add a drizzle of Olive Oil, the diced onion, and the minced garlic and the diced jalapeno. Cook until fragrant then add the ground beef and season with salt & pepper, cook until browned. Once the ground beef is cooked through add in 1/2T of the Chili Seasoning and Stir.
To the same pot, add in all four cans of beans, and your desired amount of tomato juice. Stir.
Add in the remaining seasonings and the whole jalapeno and stir. Simmer on medium/low for 20minutes stirring occasionally – I always taste and adjust the seasonings as desired.
Slowly stir in the shredded cheddar cheese. Serve with a dollop of Sour Cream or Greek Yogurt and ENJOY!
Posted by Dacey Johnson
On January 7, 2022
0 Comments