Most people probably assume that the warmer months of the year are the busiest for farmers. They certainly provide a different level of busyness, but winter on our farm is anything but slow. While it certainly doesn't have the same hustle and bustle and dawn till dusk days like we do during harvest time; Our minds and bodies are still busy in a different way.
Much of the winter months are spent doing things like this:
Planning
Each year, sometimes only a few weeks after harvest, we are making plans on what to plant in the fields for the next year. It's truly a continuous cycle that doesn't stop. The decision on what to plant is planned with great detail. It involves looking closely at our herd, what they consume and how we can best grow feed to provide them with a well-rounded balanced diet. This past fall we also got our soil tested, a process that I will share more information with you later. But, we do this every few years to help us understand what our soil needs from year to year to help us improve our fertilizer-use and to help increase our crop productivity. There's no use in spending money to apply fertilizer on a field that has no need for it. For now, our seeds for the spring have been ordered and our field maps have been updated with what we will plant and we feel good about it going into the Spring.

Special projects
This time of year also allows us to work on some special projects. There are always maintenance items that come up or things that need to be repaired and the winter months are a good time of year to do it especially if it allows us to be indoors to work on those things. Right now, a lot of our "free time" is spent working in the viewing room. We put all of our time, money and resources into getting the robotic milking barn up and running the last 18-months that we halted the work in the viewing room. We are finally back to working on this sporadically and hope to complete it so we can begin to accommodate tours on our farm. Something I am very excited about.

Handling the elements
During the winter months there are always things that take extra time on the farm. When it snows we spend a lot of time shoveling and plowing around the farm to make sure the milk truck can still get to our farm and we can get around safely to do our daily chores. The extreme cold requires us to be more vigilant when it comes to caring for the animals which tends to take more time. We have to make sure waters don't freeze, calves are kept warm, cows are kept comfortable and equipment running properly. These are all things we do year-round but just pay a little closer attention when mother nature sends us frigid temps.
You certainly won't find us hibernating in the winter. It's back to our winter planning, crossing things off the to-do list and praying for a bountiful year ahead.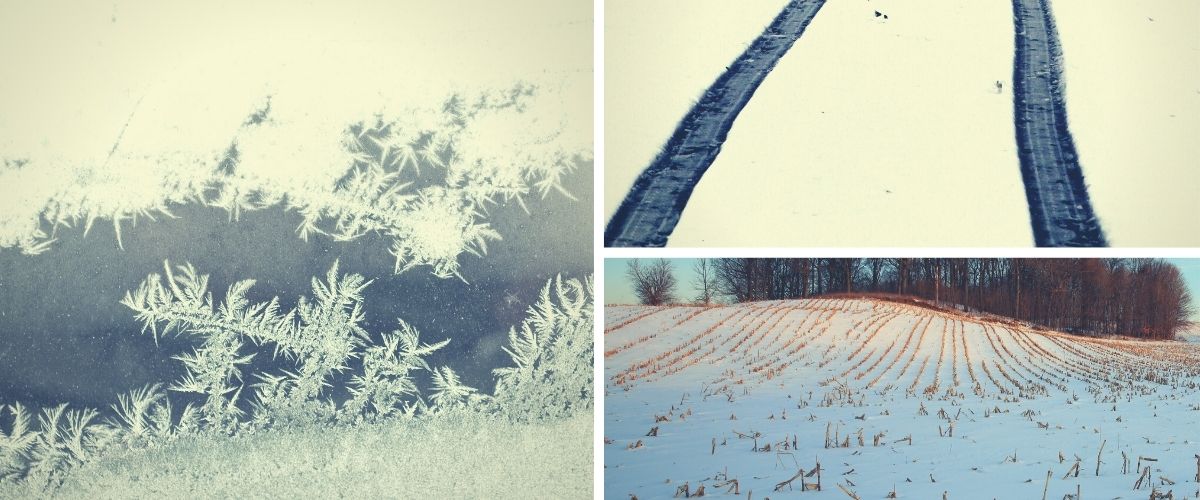 Posted by Josie Rozum
On January 13, 2022
0 Comments