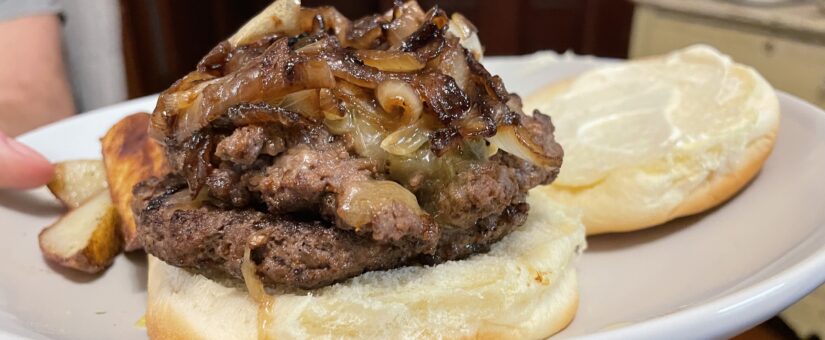 Smash Burgers
Who says burgers are just for the summertime?
Ingredients:
2 lbs Takes Ground Beef
2 T Minced Garlic
1 T Onion Salt
1/4t Paprika
1.5 T Worstechier Sauce to taste (I have a tendency to pour heavy on this because we love it)
Salt and Pepper
Pack of Buns
Directions:
In a large bowl add in the ground beef, minced garlic, onion salt, paprika, worstechier sauce, and salt and pepper. Mix until well combined.
Over med-high heat, head up a large pan. As this heats, add the frozen butter to your meat mixture and combine. (there will be visible pieces of butter, this just helps carmelize the meat when it cooks)
Form the meat mixture into medium-large sized balls. Add 2-3 meatballs to your heated pan and press with a flat surface. I used a quart-sized mason jar with a bit of olive oil on it so it would release easier.
Let one side cook for about 2-3 minutes and flip. Cover the cooked side with the shredded cheddar cheese and let it melt as side two cooks. When they're done, build your perfect burger and ENJOY!
Posted by Dacey Johnson
On January 14, 2022
0 Comments