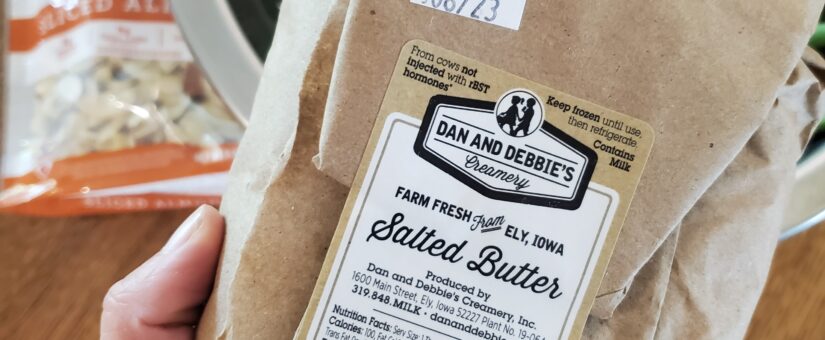 There's nothing better than right-out-of-the-garden green beans, but with just a few simple additions this green beans amandine is a super addition to meal-time.
INGREDIENTS
1 pound fresh or frozen green beans, cut into 2-inch pieces
1/2 cup water
1/4 cup slivered almonds
2 tablespoons butter
1 teaspoon lemon juice
1/4 teaspoon seasoned salt, optional
▢ 1 pound of fresh (or frozen) green beens, cut into 2-inch pieces
▢ 1/2 cup water
▢ 1 /4 cup slivered almons or sliced almons
▢ 2 tablespoons of Dan & Debbie's Salted Butter
▢ 1 teaspoon lemon juice, optional
▢ 1/4 teaspoon salt, optional
DIRECTIONS
Place beans and water in a large skillet or saucepan and bring to a boil. Cover and cook until crisp-tender, 10-15 minutes; drain and set aside.
In a large skillet, cook almonds in butter over low heat. Stir in lemon juice and, if desired, seasoned salt. Add beans and heat through.
Posted by Josie Rozum
On August 16, 2022
0 Comments