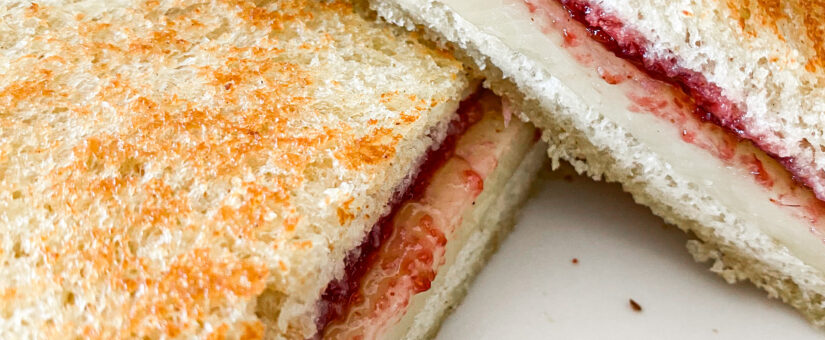 A grilled cheese sandwich is the perfect light lunch any time of the year! Mix up your usual grilled cheese sandwich with any of Dan and Debbie's aged cheddar cheeses and Barb's Garden and Pantry Jams! Yes, you read that right: jams! The combinations of aged cheddar and jams are endless, but in our recipe we use our Farmhouse Aged Cheddar and Razzle Dazzle Jam.
Jam on grilled cheese adds a whole new layer of deliciousness to your lunch. Don't knock it till you try it!
INGREDIENTS
1 block of Dan & Debbie's Farmhouse Cheddar
Artisan Bread
Barb's Garden and Pantry Razzle Dazzle Jam
Dan & Debbie's Salted Butter
DIRECTIONS
Spread softened butter on one side of each slices of bread.

Add sliced cheddar cheese and jam on the bread.
Grill sandwiches until cheese melts.
Enjoy!
Posted by Elizabeth Uthoff
On June 19, 2023
0 Comments