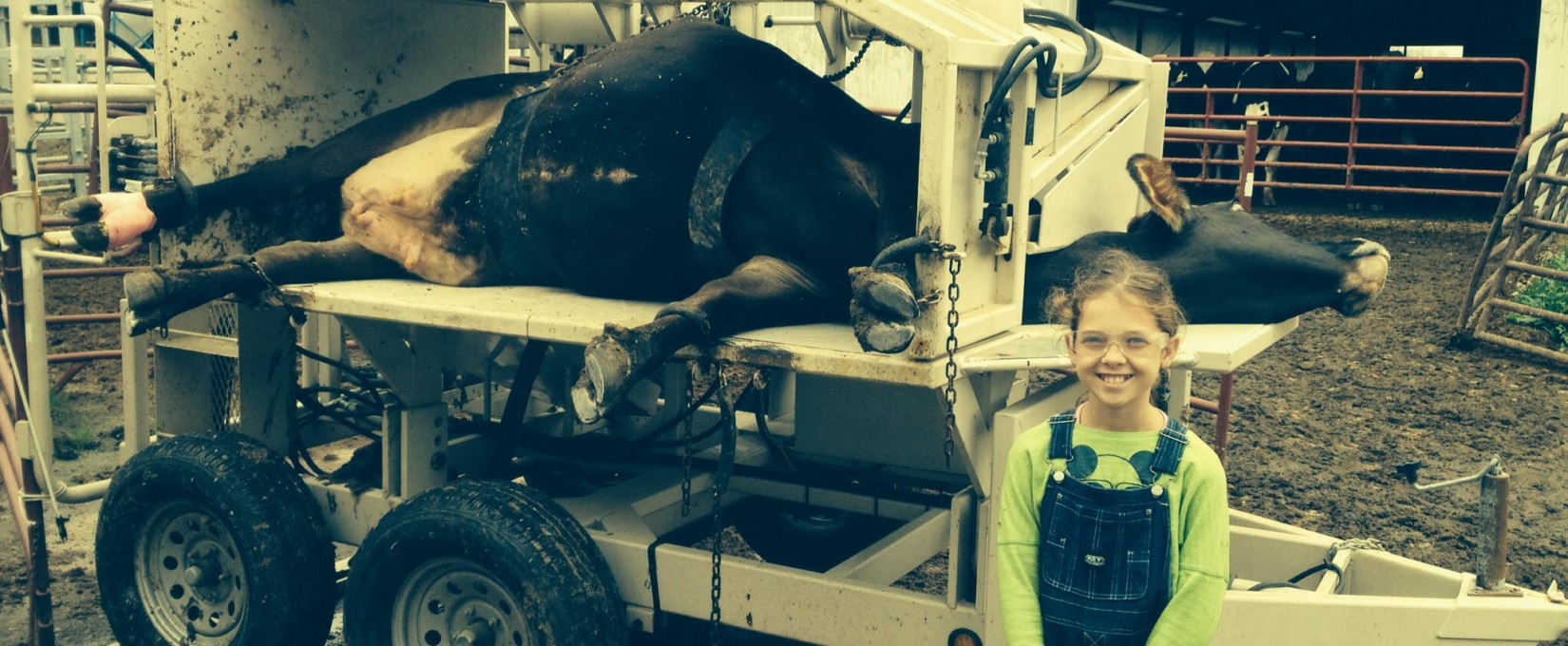 Hoof health is extremely important in the dairy industry. Cows hooves grow just like finger and toenails, and as with humans, they require grooming. Preventing and treating hooves is a never-ending task when you're talking about 150 cows. We do this year round, but especially this time of the year when planting and harvest are through.
Every cow on our farm has their hooves manicured at least once a year. Dan is our hoof specialist and does all of the foot care for our herd. We see hoof trimming as a regular part of herd management, which is centered around keeping the cows as comfortable as possible.
About seven years ago, we invested in our very own hoof trimming table and learned how to properly take care of our animals' hooves. This has allowed us to be much more proactive in foot health. Problems can be managed in a timely manner rather than waiting days or weeks for someone to come out to our farm.
We have found by investing in our own equipment to be able to properly manicure our animals, we are creating and sustaining better milk production from an economical and animal welfare aspect. And at the end of the day, we want our cows happy, healthy and comfortable!
Posted by Josie Rozum
On December 16, 2017
0 Comments