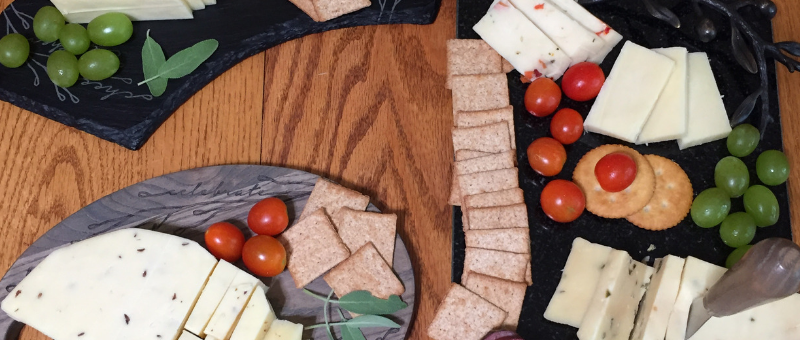 Dan and Debbie's Farmhouse Cheddar
Dan and Debbie's Garden Cheddar
Dan and Debbie's Jalapeno Cheddar
Dan and Debbie's Caraway Cheddar
Optional:
Green Grapes
Cherry Tomatoes
Cheese Crackers
Timber Ridge Summer Sausage
Almonds
Assorted Herbs
Cut your assorted Dan and Debbie's Cheddar Cheese into desired slices. You many want to leave some of the cheese block uncut to provide some asthetics to your cheese board.
Arrainge your cheddar cheese board with your cheeses and optional add ins.
Enjoy!
Posted by Elizabeth Uthoff
On July 26, 2019
0 Comments