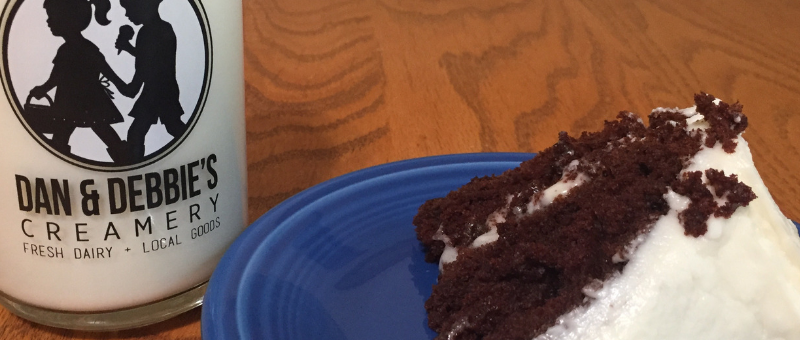 2 Cups Sugar
1/2 Cup Shortening
2 eggs
1 tsp. Vanilla
1/2 Cup Cocoa
Dash of Salt
2 1/2 Cup Flour
2 tsp. Baking Soda
1 Cup Dan and Debbies Whole Milk (with 1 Tbsp. White Vinegar)
1 Cup Hot Water
Optional:
Cream sugar and shortening.
Add in egg and vanilla, beat.
Sift dry ingredients in another bowl and add into origional mixture alternatively with Dan and Debbie's Buttermilk.
Add hot water.
Pour into greased pan and Bake at 350 degrees for 35-40 minutes.
Enjoy!
Posted by Elizabeth Uthoff
On August 2, 2019
0 Comments