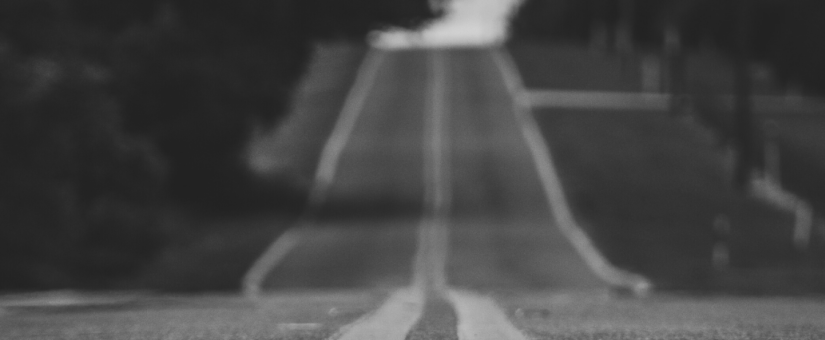 When we started writing our business plan for the creamery nearly 8 years ago it included a lot of far out ideas — dreams I guess you would say. It's fun to dream though right? We had a vision of what we wanted and where we though we would be at at different stages. Well as you can imagine, sometimes your consumers and the market in which you are in dictates those dreams to a certain extent.
With the creamery, it was clear to our family that we wanted to create a place [creamery] that brought back the nostalgic feeling of home, the farm, and simpler times. Whether you have experienced farm fresh milk delivered to your doorstep or no, that sentimentality is something that everyone understands to a certain degree.
That feeling is exactly what we hoped to achieve with the creamery, our products and really our entire brand.
Our business plan has changed many, many times over the last five years in operational business, but we've continued to prioritize how we want people to feel when they experience our creamery and products no matter what direction we have decided to go.
In out early months of being open and figuring out our new business, we talked about bringing the concept of the milkman back by offering home delivery. We had so many new things on our plates at that time that it didn't seem feasible for us to take on anything else. Afterall, we had absolutely no background in cheesemaking, running production equipment, or anything else in dairy manufacturing.
So, the milkman remained — a plan for the future.
When COVID hit in early 2020 it became apparent that the timing was right for a home delivery service to launch. So in March we worked as quickly as possible to bring back the milkman. At that time there were many other things going on that our entire team was adapting to; however we were bound and determined to make our products more accessible to our customers.
There was a great deal of work that went into the planning and back-end set up of being able to offer home deliveries. And after a few months of uploading our product offerings, promoting and determining routing we launched our FIRST route in Solon and then another in Marion. The first week of August was when we hit the ground running. Then the following Monday the Derecho hit knocking out power for hundreds of thousands of customers for weeks on end.
Fast forward to today, we offer nearly 100 different products through home delivery to over 14 zip codes over three days each week. Customers in those areas can subscribe to a weekly delivery of milk just like the good old days, but they can also shop a'la carte by adding on other treats like jams, honey, frozen meants and other local goods, all of which are made in Iowa.
It's all the good feels of the milkman from the 1950's but with more product offerings and the online tracking which everyone has grown to really appreciate.
Our hopes for this service is that it continues to grow and people continue to utilize this offering so they can enjoy time at home with family and be reminded of simpler times.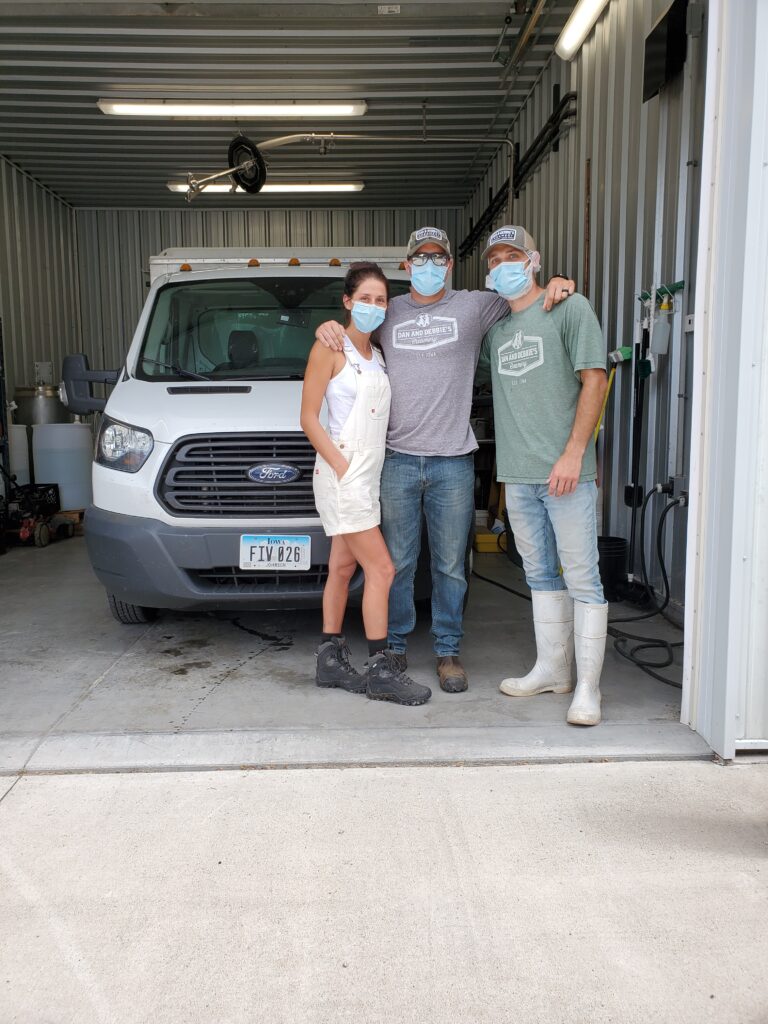 Tori, Micah, and Riley ready for the very first day of home deliveries
August 5th, 2020
Posted by Dacey Johnson
On April 13, 2021
0 Comments