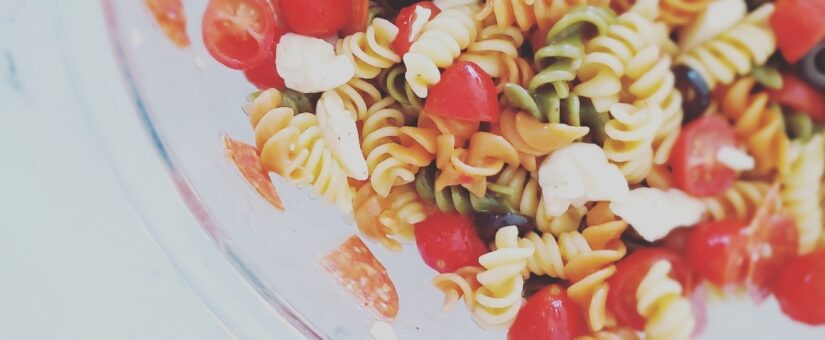 ITALIAN PASTA SALAD WITH CURDS
This easy chilled Italian pasta salad is packed with bold flavor and great texture.
Ingredients
12 oz cooked and cooled tri-color rotini pasta
1 cup chopped pepperoni or salami
1/2 red onion chopped (optional)
1/2 cup grape tomatoes halved
8 oz white cheddar cheese curds
6 oz black olives, sliced
1 cup Italian dressing
1 pinch salt to taste
1 pinch pepper to taste
1 tbsp of sugar
Directions
Cook rotini pasta per package directions. Drain and rinse with cold water, then set pasta aside.
In a large bowl, add cooled pasta, pepperoni, red onion, grape tomatoes, white cheddar cheese curds, black olives, Italian salad dressing, salt, and pepper to taste, and sugar. Gently toss all ingredients together until thoroughly mixed.
Cover bowl and chill in the refrigerator for at least 2 hours.
Serve.
Posted by Dacey Johnson
On April 7, 2021
0 Comments