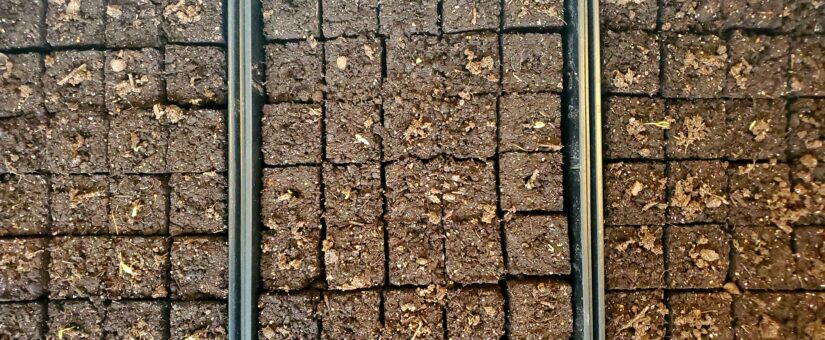 Over the winter months, the concept of the flower farm was born. Location, time-frame, and any real specifics remained up in the air. We've always wanted to have fresh-cut flowers in our creamery store to give it even more of a farm store feel. The recent addition of the Touchberry Farm has allowed us to diversify and do something like this. If you didn't catch the recent blog about acquiring the Touchberry farm check it out here.
In early 2021 we were hard a work researching, planning, and gearing up for the flower farm. In fact, the first of March is when we began starting our seeds in soil blocks.
Soil blocks are said to be far easier than single-cell trays to transplant mostly due to the fact that they are already out of the cells. Instead of sitting there trying to squeeze the soil, root, and plant out of the cells, we can simply just pick up each individual soil block and transplant it when it's ready to go into the ground.
Our soil block mixture is a combination of potting (soil) mix, compost, and water. There is a lot of information out there on soil blocks and the proper recipes/mixture, but having made nearly 1,600 soil blocks to date we have had great luck with them staying together and our germination rate is really good, too.
Our soil blocker is from Johnny Seeds. It makes a 2×2 inch square block which allows us to let the seedlings grow larger and get stronger before we transplant.
Thus far we've started: zinnias, cosmos, snapdragons, sun balls, love lies bleeding, poppys, dara and lavender.
Fortunately, the Touchberry Farm has been around for over 100 years and has established plants and all over. We will have access to roses, peonies, and so many different lilacs.
This is an entirely new thing for us so we are going to win or learn — win with beautiful blooms to share with our creamery customers or learn what we need to do differently for years to come.
One thing we know is we have the best, most loyal customers out there. The never-ending encouragement and support truly is what keeps us optimistic that this will be a rewarding venture!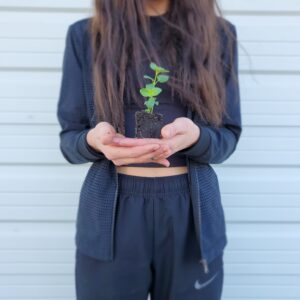 When the time comes each and every 2×2 inch soil block
will be hand placed in the garden.
Posted by Dacey Johnson
On April 26, 2021
0 Comments