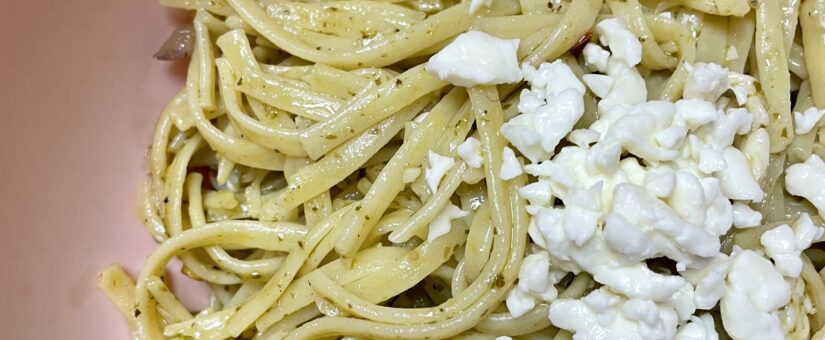 Pesto Pasta with Cheese Curds
When I need a quick recipe but I don't want to run to the store, I often lean towards pasta! I always have noodles at home, and I always have something I can throw with it to make it delicious. This is one of those recipes!
Ingredients:
2T Pesto
Olive Oil
1 clove Minced Garlic
1/4 cup Diced Red Onion
Red Pepper Flakes
Salt and Pepper
Directions:
Salt a pot of water and bring to a boil – once boiling add your noodles and cook per the package.
In another pan add the olive oil, garlic, and red onions and lightly cook.
Optional: Chop the cheese curds into smaller pieces.
Drain the pasta and save back 1/3 cup of the pasta water.
Add to the onions and garlic your Pesto, Red Pepper Flakes, and Pasta Water and stir.
Combine the noodles and cheese curds with the mixture and stir until evenly mixed and coated. Top with more cheese curds.
Enjoy!
Posted by Dacey Johnson
On May 28, 2021
0 Comments