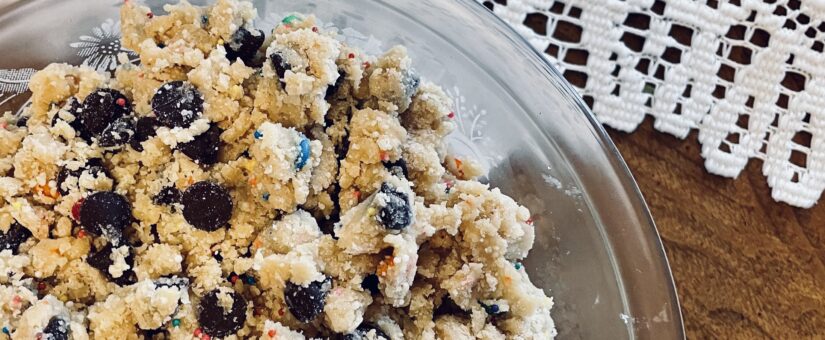 Edible Cookie Dough
If I'm 100% honest, my favorite part about baking cookies is the cookie dough! As a kid, I remember sneaking as many nibbles as I could without my Great Grandma catching me. Now, as an adult, here I am with an easy and yummy edible safe cookie dough!
Ingredients:
2 1/4 cups of Flour
1 1/2 cups Brown Sugar
1 cup Room Temperature Butter
1 tsp Vanilla Extract
2 tbs Milk
1 tsp Kosher Salt
1 cup of Treats (this can be chocolate chips, oats, M&M's, sprinkles, nuts, etc.)
Directions:
Microwave the flour in three 30 second intervals stirring inbetween.
Cream together the butter and brown sugar.
Once creamed add the vanilla and milk and combine.
Add the salt to the flour mixture and slowly add to the creamed mixture.
Chill and Enjoy!
Posted by Dacey Johnson
On July 9, 2021
0 Comments