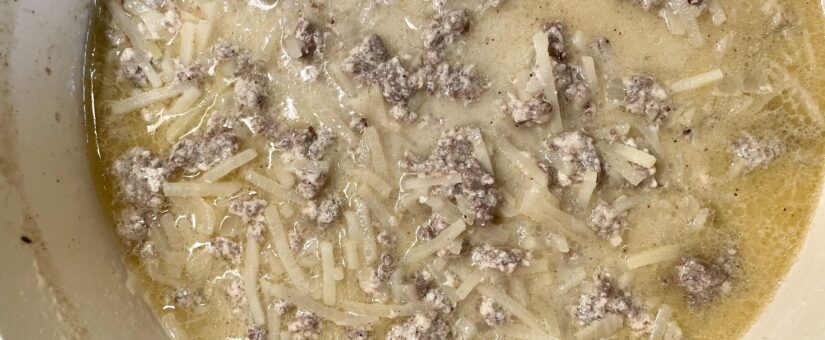 Cheeseburger Chowder
This is one of my all-time favorite soups to make. Easy, cheesy, meaty, and delicious. As soon as it's gone, I crave more!
Ingredients:
2 pounds Frozen Hash Browns
1 Onion Chopped
1 can Evaporated Milk
Directions:
In a dutch oven brown your beef and season with salt and pepper to taste. Drain the grease.
Add your onion and cook until transparent.
Add your potatoes and 2 cups of milk heavily season in salt and pepper. Cook until the potatoes are broken up and separated. Add enough milk to cover the meat and potatoes. Cover pot and reduce to simmer, cooking until potatoes are done.
Add your shredded cheddar cheese and heat over low until melted. Add 1 can of evaporated milk and stir until heated through. Garnish with a sprinkle of cheese and ENJOY!
Posted by Dacey Johnson
On November 19, 2021
0 Comments