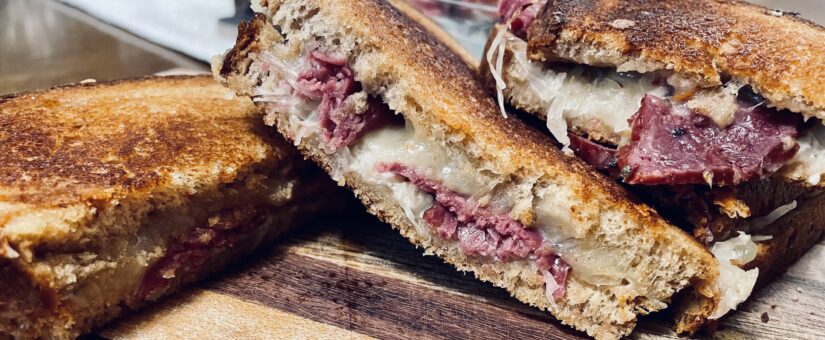 Elk Pastrami Grilled Cheese
Ingredients:
1 Package of Elk Pastrami (available in-store)
1 can Sauekraut Drained
2T Mayonaise
Directions:
In a small bowl combine equal parts Mustard and Mayonaise and mix.
While your pan heats up begin to assemble your sandwich by buttering your rye bread on the outsides and spreading your mustard/mayo mix on the insides.
Next, evenly spread Pastrami on one side then sprinkle with some Sauerkraut and cheddar cheese.
Cook like you would a classic grilled cheese.
Slice in half and ENJOY!
Posted by Dacey Johnson
On December 10, 2021
0 Comments