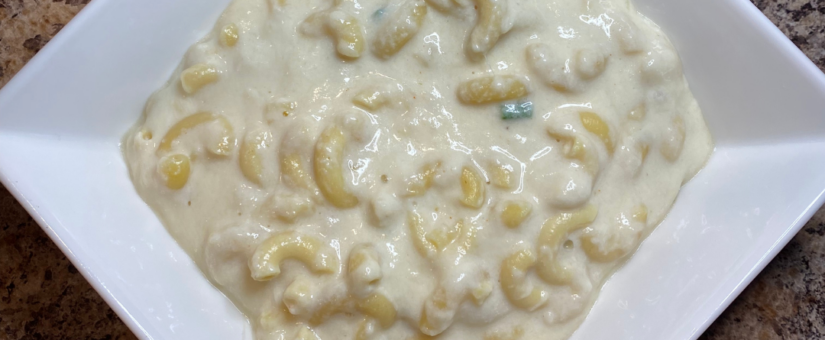 Press the easy button with this slow cooker four cheese mac and cheese recipe! Using our deliciously creamy farmhouse cheddar cheese, this mac and cheese recipe is a family favorite! Want to spice things up? Add in our buffalo cheddar cheese instead for a spicy buffalo mac and cheese!
INGREDIENTS
1 pound medium elbow macaroni

2 cups shredded sharp Dan and Debbie's Farmhouse Cheddar Cheese

2 cups grated American cheese

4 ounces cream cheese, cubed

½ cup freshly grated Parmesan

3 cups Dan and Debbie's whole milk

1 12-ounce can evaporated milk

2 teaspoons Dijon mustard

½ teaspoon paprika

½ teaspoon onion powder

Kosher salt and freshly ground black pepper, to taste

2 tablespoons chopped fresh chives
DIRECTIONS
Place macaroni, 1 cup cheddar cheese, American cheese, cream cheese and Parmesan into a 4-qt slow cooker.

Stir in milk, evaporated milk, Dijon, paprika and onion powder, making sure the macaroni is submerged as much as possible; season with salt and pepper, to taste.

Cover and cook on low heat for 90 minutes to 2 hours and 30 minutes, stirring every hour until tender and creamy. Uncover and stir in remaining 1 cup cheddar cheese until melted, about 2-3 minutes. If the mixture is too thick, add more milk as needed.

Serve immediately, garnished with chives, if desired.
Posted by Elizabeth Uthoff
On September 13, 2023
0 Comments