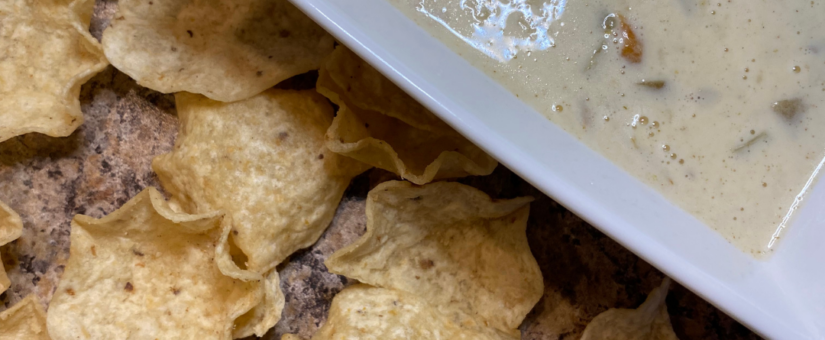 Looking for a super simple addition to your taco Tuesday or your next gathering? Try this easy white queso made with just a few wholesome ingredients. It's so creamy, you'll be going in for a double dip!
INGREDIENTS
16 oz Monterey Jack cheese cut into 1-inch cubes
4 oz canned green chiles chopped
1 tsp ground cumin
1/8 tsp Mexican oregano or original oregano, crushed
Garnish (optional)
1 plum tomatoes
1 jalapeno diced
2 tbsp queso fresco crumbled
DIRECTIONS
Add heavy cream to a saucepan over medium heat, and bring to a simmer.
Add cheeses to pan and stir until completely melted.
Add green chiles, cumin and oregano. Stir thoroughly to combine. If too thick, thin with some more cream or milk to desired consistency.
Pour into serving dish and garnish with diced tomatoes, jalapenos and crumbled queso fresco, if desired. Serve warm with tortilla chips.
Posted by Elizabeth Uthoff
On October 6, 2023
0 Comments