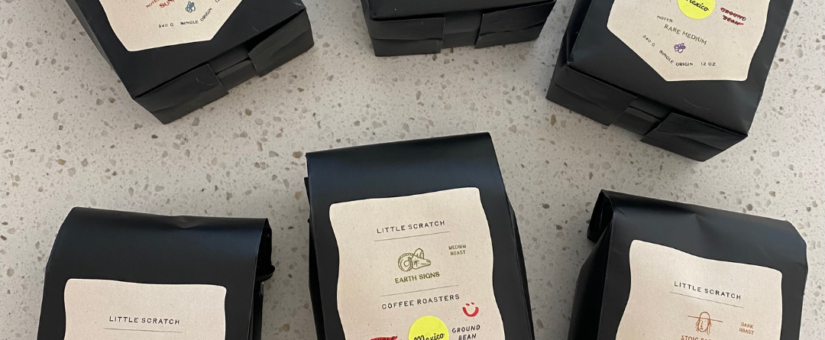 If you love local businesses and a good caffeine boost, you will love Little Scratch Coffee.
"We started Little Scratch because we love coffee and the way it can bring ritual into the day. We aim to share that with our community."
Little Scratch Coffee just opened their Mount Vernon Shop located on 1st Street in Mount Vernon. They roast and package their coffee in small batches at their Mount Vernon location. You can visit them for beans and drinks at the Little Scratch Coffee Hatch, or at their walk-up window, or inside at their espresso bar all year long.
Little Scratch sources their coffee from a coffee importer who has global relationships with coffee farms and producers. They chose to work with this importer because of how transparent they are with information about the different countries in which our beans grow. One of the most fun aspects of their work is the quarterly coffee call – where they have conversations with coffee traders about their travels to places like Kenya and Papua New Guinea. "Our passion comes from the love of our product, kinship with customers, and the creativity we get to use in our work."
At our creamery store you can find their popular blends of Howdy Iowa, Earth Signs, and Stoic Farmer in both ground and whole bean packages, and their Stoic Farmer ground coffee is available on home delivery! It is Little Scratch Coffee's hope that their coffee can help you to slow down your day, if only for a bit, and to enjoy the nuance of coffee.
For more information about Little Scratch Coffee, visit their website: https://www.littlescratchcoffee.com/
Posted by Elizabeth Uthoff
On October 9, 2023
0 Comments