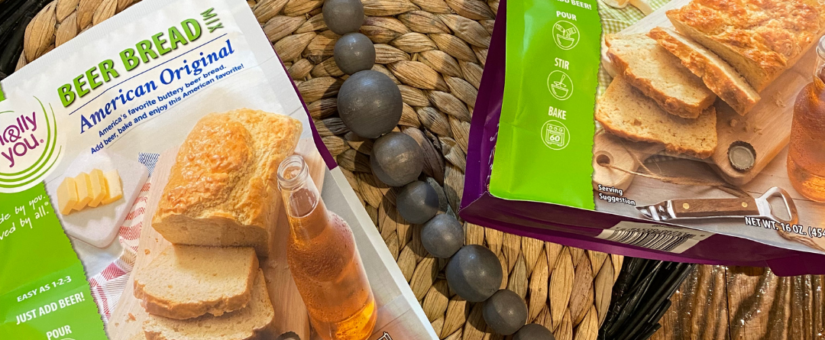 Molly Wilson, the founder of molly&you, grew up in a small Midwest community. She was no stranger to church potlucks, neighborhood gatherings, and family game nights. As a well versed entertainer and host, she discovered that her beer bread recipe was something special. Realizing that it was a fun and simple recipe with incredible taste, she began creating the best beer bread mix to consumers across the United States. And the molly&you brand was born!
As a full-time working mom with two busy kids, her passion for hosting get-togethers and making great memories continues — but with limited time! As Molly began to test her breads with friends, family and retail stores – she was encouraged to keep going.
Today you can find many of molly&you® beer bread mixes at our creamery store, and their American Original Beer Bread Mix and Cinnamon Crumble Mix can be added to your home delivery order! They are a great stocking stuffer gift, or a quick side dish to take to a family gathering!
molly&you® is a woman-owned and operated company with distribution centers and offices in five states. When Molly and her team are not at work, you can find them volunteering in their communities, coaching kids sports, mentoring, tailgating, hosting parties with friends, and the most important thing – taxi-ing their children all around! Their team is committed to bringing you crave-worthy mixes that are as delicious as they are simple.
Visit their website to learn more: https://www.molly-you.com/
Posted by Elizabeth Uthoff
On November 8, 2023
0 Comments